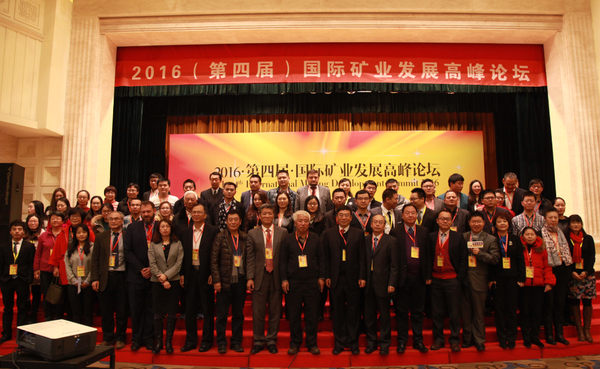 Suntrans hosted the Fourth International Mining Development Summit Forum 2016
Suntrans will organize the 2nd China Mining Industry Chain Conference from November 29 to December 1, 2017 with other six organizations at China National Convention Center. At the same time, Suntrans will host the 5th International Mining Development Summit Forum 2017. As an international mining resources service company, Suntrans has consecutively hosted International Mining Summit Forum for 4 consecutive years. Successively . And it, played an active role in the development and transition of domestic and foreign mining investment companies, thus receiving widespread concernattention and high praiseize at home and abroad. More than 30 academicians fromof the Chinese Academy of Sciences and Chinese Academy of Engineering, over 100 famous entrepreneurs fromof mining companies and dozens of industry experts will attend the conference. It is expected that there will be over 2,000 participants will be present there.
The theme of China Mining Industry Chain Conference 2017 (Second) is "Technological Guidance, International Cooperation, Industrial Connection and Green Development". And the International Mining Development Summit Forum 2017 (Fifth) will be divided into four partsboards: International Mining Development Summit Forum, Forum of International Mining Policies and Trends, Forum on International Mining Investment and International Mining Services Forum. The conference will be hosted by Dr. Luv Guo, the Chairman of Beijing Suntrans Language Translation Co., Ltd., and other celebritiespeople. The themes covers investigation on the oversea mineral project development, innovation-driven mineral exploration, overseas mining investment, mining translation solution, international mining whole industry chain and other good contents, as well asand the deep integration amongbetween mineral industry and finance, green mine, urban geology, new energy, new material as well as the new mining value-added concept.
The conference will be co-hosted by National Energy Investment Group, China Minmetals Corporation, Aluminum Corporation of China Limited, China National Gold Group Corporation, Zijin Mining Group Co., Ltd., Zhao Jin Group Co., China Molybdenum Industry Co., Ltd., YANCON GROUP Co. Ltd.YanKuang Group Corporation and other famous domestic mining enterprises. The majorgeneral sponsor of the conference is the world-renowned Atlas Copco (China) Construction & Mining Equipment Co., Ltd.
Kevin Wu, President of Canada Canaan Golden Resources Co., Ltd., Xu Anshun, from SRK Mining Consulting Co., Ltd., Dr. Lv GuoLu Guo, Chairman of Beijing Suntrans Language Translation Co., Ltd., Li Xinchuang, President of China Metallurgical Industry Planning & Research Institute, Zhang Yan, Chairman of Miningcircle, Fan Baoshan, Vice President of Suntrans Consulting LLC (New York) and other mineral industry experts will discuss in the high-end dialogues on: Opportunities and risks in the development of international mining industry.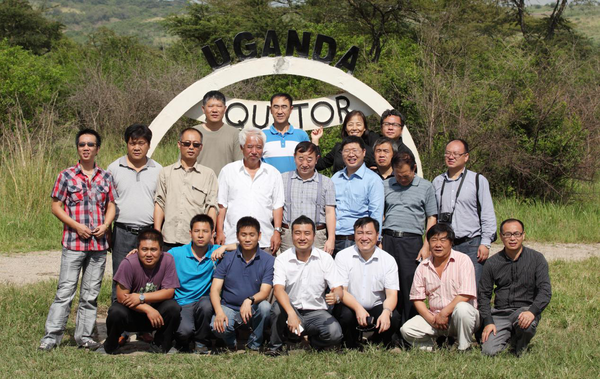 Dr. Lv GuoLu Guo of Suntrans leaded a group to visitresearch African mines (October 2013)
Beijing Suntrans Language Translation Co., Ltd. was established in February, of 2008. The company is headquartered in Beijing, Suntrans and owns has a branch firmses in New York, United States as well as offices in Uganda and Pakistan. Suntrans has isbecome the the leading professional multi-languages service provider and creates the leading brand on professional geological mining translation service. NowToday it is a member of Translators Association of China (TAC), a member of China Language Service Industry Technological Innovation Alliance and a council member of the Global Geological Information Sharing Committee under China Mining Association. The core position of Suntrans has shifted from "Suntrans = mineral translation"--the leading brand of China geological mining translation gradually to "Suntrans = China international mining service platform", covering mining translation, mining exhibition, mining consultation, mining hunt, "TheA Belt and A Road" mining chamber of commerce, mining media and other international service boards.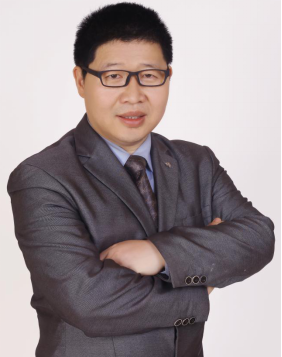 Dr. Lv GuoLu Guo, Chairman of Suntrans
Dr. Lv GuoLu Guo, Chairman of Beijing Suntrans Language Translation Co., Ltd.: hHe is the CEO of NewYork Suntrans Consulting LLC. He was graduated from China Geology University of Geosciences (Beijing) with DoctoratePh.D. Degree in mineralogy, petrology and mineral deposit geologys. During his study for Doctorate Degree, he was sentwent to Miami Universityabroad for further study at the government's expenses at Miami University. After obtaining his DoctoratePh.D. Degree at China Geology University, he has worked aworked fort BHP Billiton, the largest mining enterprise in the world, and the Overseas Mining Resources Strategic Study Office of China Geological Survey.
Dr. Lv GuoLu Guo , Chairman of Suntrans, has participated in the compiling and translation of Several Mining Industry Investment Guide Books of various countries and many works in the field of geological mining. He has constantly provided translation service for China International Mining Conference, the Prospectors & Developers Association of Canada (PDAC), China-ASEAN Mining Cooperation Forum, Iron Ore Forum, Ministry of Land and Resources, China Geological Survey, Foreign Aid Ttraining Cclasses ofsponsored by Ministry of Commerce as well as of Foreign Assistance and other important meetings and forums. He was interviewed and reported by media such as China Central Television (CCTV), American Broadcasting Corporation, Inc (ABC), Ntunda, the national TV station of the Republic of Uganda, Africa's New Vision, Daily Monitor, Mirror and China Land and Resources News. He has also has provided translation services for presidential and ministerial level politicians. At the same time, he has provided geological mining translation in Canada, the United States, Uganda (Africa), Hongkong, Pakistan, Sri Lanka, Singapore and other countries and regions. He has also participated in many acquisitions of large international mining projects.