Under the leadership of Dr. Lu Guo, Suntrans brought 18 employees to participate in the 19th China Mining conference at the Meijiang Convention and Exhibition Center in Tianjin from September 23·25, 2017. This is the 6th consecutive year Suntrans has participated in China Mining as a language services provider. Suntrans staff were active and lively, working together to meet new clients, and connect with old partners.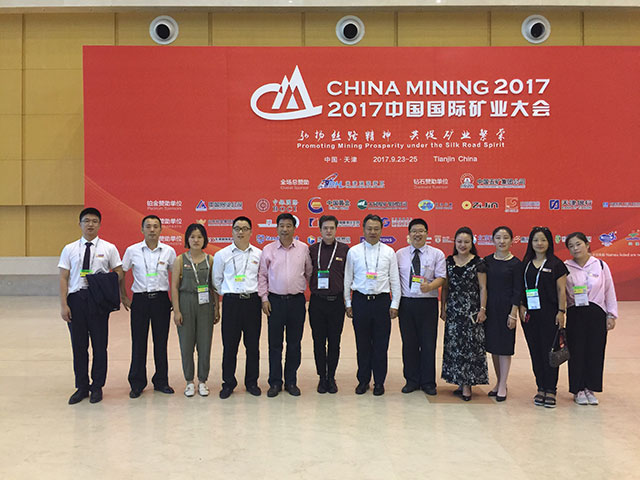 Suntrans Staff and Conference Guests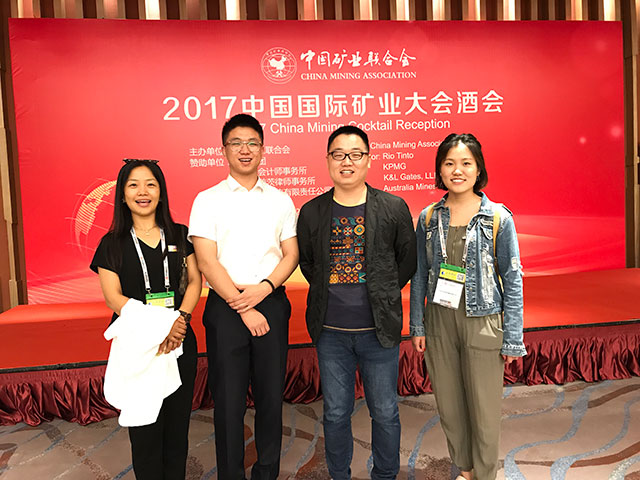 Suntrans Staff at 2017 China Mining
Beijing Suntrans Language Translation Co., Ltd. was founded by professors and experts from the China University of Geosciences (Beijing), and people who have studied abroad. Suntrans was formally registered with the Administrative Bureau for Industry and Commerce in February, 2008. Suntrans is dedicated to providing translation services for Chinese enterprises looking to enter overseas markets, and for international enterprises looking to enter Chinese markets. At present, we are the only company in China focused on providing translation services, information services, and consulting services in mining and geology. We have built a consulting subsidiary in New York, and have branch offices in Uganda, Pakistan, and Canada. Suntrans is a member of the Translators Association of China, and the China Language Service Industry Innovation Alliance. Suntrans is also a member in the first meeting of the Board of Directors of the China Mining Association Global Geology and Minerals Information Sharing Committee.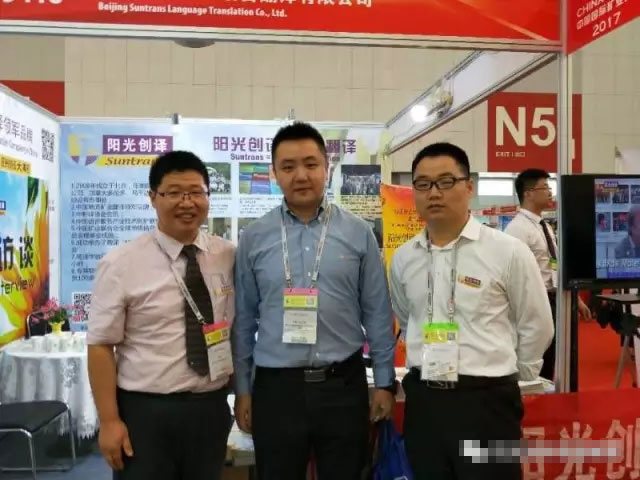 Dr. Lu Guo, Wang Shoufa, and a high-ranking Australian official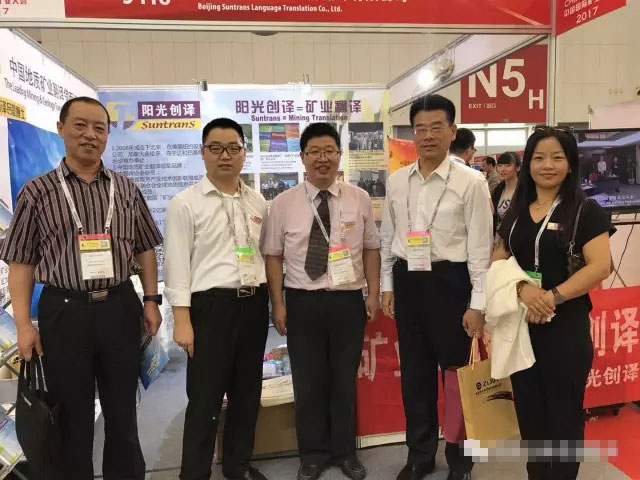 Dr. Lu Guo, Zhang Wei, and Wang Shoufa from Suntrans with leaders from the Xinjiang Bureau of Geology and Mineral Resources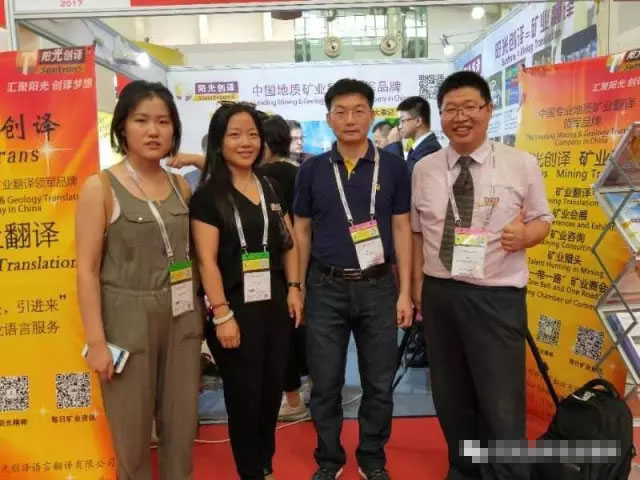 Suntrans staff with Lu Bo, Chief Investment Officer of the Beautiful Year Investment Group
Suntrans staff with Zhou Shuai, a geological engineer with JCHX Mining Investment Co., Ltd.
Suntrans is continuing to strengthen our business in the field of mining translation based on the development of the translation industry. Our progress thus far has helped us become a language service provider for China Mining, and our experience helps us undertake the large amount of translation that needs to be done before the conference, and the interpretation that needs to be done during the conference. Suntrans provides professional exhibition booth translation, promotional materials translation, and on-site interpretation for clients participating in China Mining.
Dr. Lu Guo with Zhang Ye of the China Chamber of Commerce of Metals, Minerals & Chemicals Importers & Exporters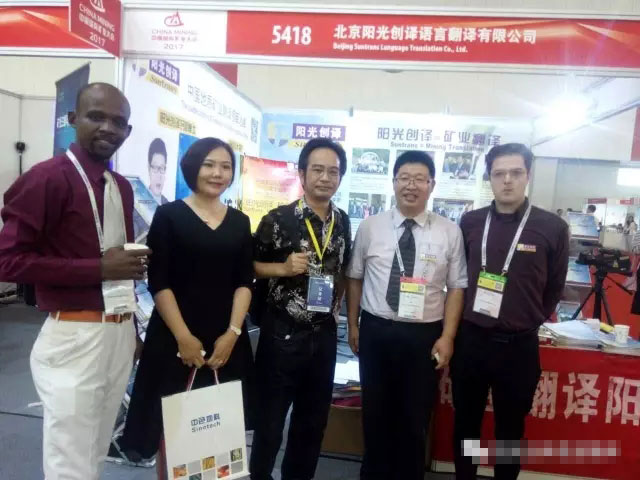 Dr. Lu Guo with Dr. Julia Niu