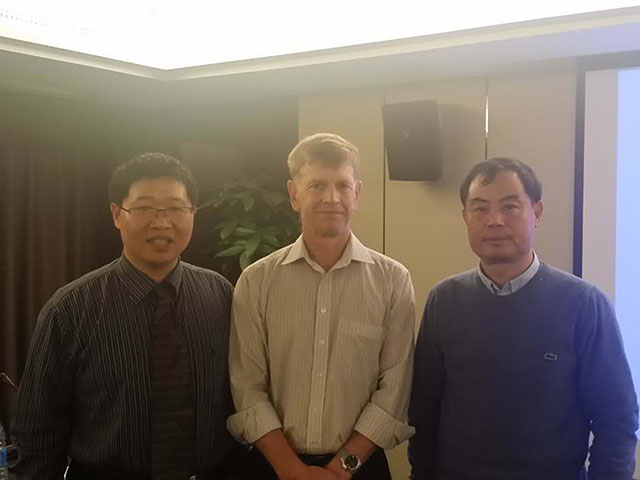 On November 9, 2016, Dr. Lu Guo provided translation services for the Open Geospacial Consortium Standards International Seminar, jointly organized by Geoscience Australia and the China Geological Survey, in Beijing. Dr. Lu Guo not only provided on·site interpretation for the speech given by the Chairperson of the International Union of Geological Sciences Geoscience Standards Work Group, Oliver Lionel Raymond, he also provided services for mining and prospecting experts and attendees from around China.
Mr. Raymond's speech can be broken down thusly:
Part 1:
An explanation of the GeoSciML geoscience data exchange model and its applications
An introduction to IUGS-CGI/OGC Standards
Part 2:
An introduction to China Geological Survey and related organizations' geoscience databases, the current situation and needs for establishing information standards, and technological exchange and discussion.
A discussion on the standard model for national geological databases, and research work on building data exchange standards.
Part 3:
The applications of standardizing geoscience information in the field of marine geology
The advantages and problems of creating a uniform standard for geoscience information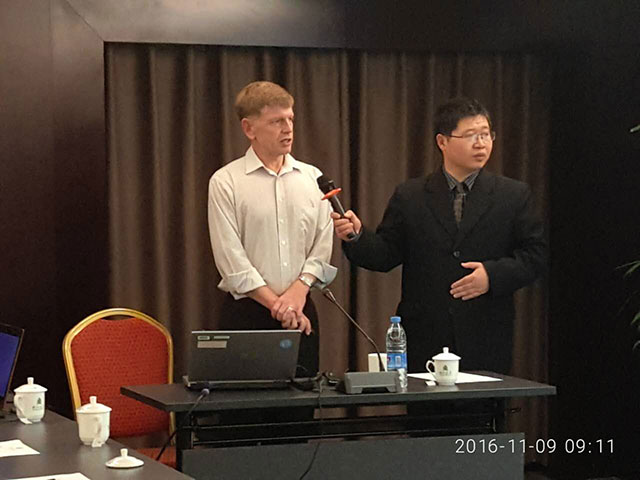 Leaders and experts from the Ministry of Land and Resources, China Geological Survey, China's 6 geological survey centers, and mining and prospecting companies participated in the seminar and raised questions, sparking intense discussions within the event.
This seminar was held to promote open, public standards for geological big data, build a platform for geological big data, and provide geological survey data services for national big data projects and social applications.
After the event, many attendees stopped by to express their satisfaction with the service we provided. We want to thank you all for the opportunity to provide our services.