China Gold Congress
  From July 26~28, Dr. Lu Guo led a team from Suntrans to participate in the 2nd China Gold Congress held in the Beijing International Convention Center. While at the conference, Dr. Lu Guo had the chance to speak to the internationally famous investor, Jim Rogers, and talk with him about balancing one's business and personal lives.
  This year's China Gold Congress was jointly run by the China Gold Association and World Gold Association. The conference focused on gold production, gold investment, and gold consumption, in order to offer an exceptional platform for international and domestic enterprises to build service platforms. The China Gold Congress also invited many domestic and international executives, investors, and officials to participate. On July 26th, the Congress held a "Market Sector" dialogue, focused on Jim Rogers talking about gold opportunities in the era of general management, where he discussed precious metals resource management and product innovation. Dr. Lu Guo and colleagues from Suntrans attended this event, where Dr. Lu Guo had the opportunity to speak directly to Mr. Rogers.
  Jim Rogers
  Jim Rogers, a very influential man on Wall Street, is an international investor known for his great foresight, and is one of the most successful men in the American stock industry. He is a Yale and Oxford graduate, and chose investment management as his profession. In 1970, he founded the Quanta Fund alongside George Soros. The Quanta Fund sustained average profit margins of over 50% for ten years. In 1980, the 37 year old Rogers left the Quanta Fund to start his own investment enterprises, which has already become one of the world's biggest investment companies.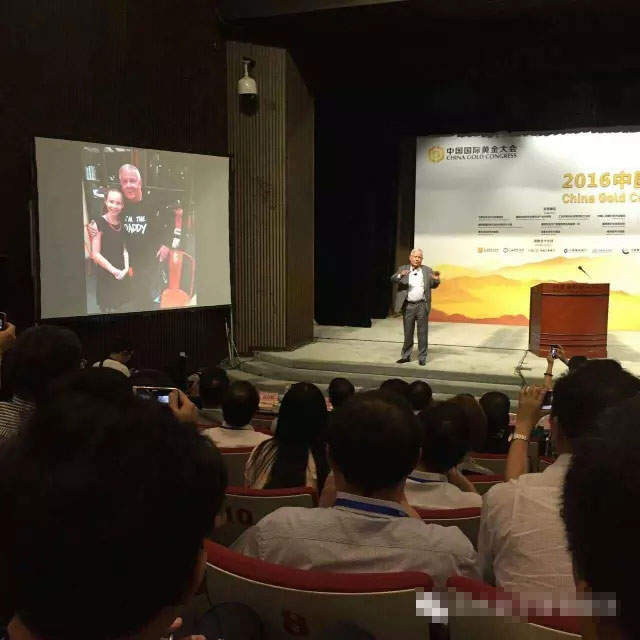 Jim Rogers speaking at the China Gold Congress
Dr. Lu Guo's Question to Jim Rogers
Dr. Lu Guo asked Mr. Rogers how to balance one's work and family lives. Rogers replied that he himself is not the best example of a good balance. He likes, is even obsessed about his work. Once he starts work, he forgets everything else. At the same time, he also likes children, and in his eyes, children are more important than anything else in the world. His two children are currently studying in Singapore. They like China as well, and his eldest daughter hopes that if she can, she thinks Chengdu is the best place to live.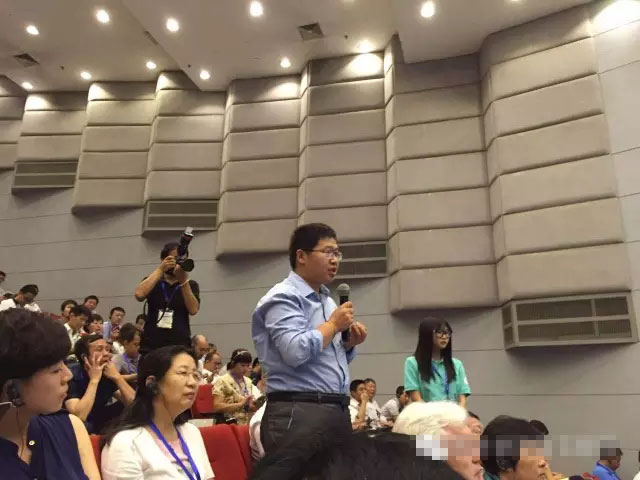 Dr. Lu Guo asking Jim Rogers a question
预祝顺利完成大会之行
Today was the last day of the China Gold Congress, which included events promoting the Belt and Road initiative including the Belt and Road National Gold Mining Investment Forum, Green Development and Innovative Services in Gold Mining Forum, Gold Mining Leaders Summit, and the Belt and Road Initiative and Chinese Gold Market Development Summit. We congratulate the China Gold Congress on another successful conference, and thank them for inviting us to participate!