On July 24, Dr. Lu Guo, CEO of Beijing Suntrans Language Translation Co., Ltd., brought other staff members with him to conduct a business negotiation with Sergey Kashuba, chairman of the Russian Union of Gold Producers in Beijing North Star Continental Grand Hotel. After many times of collaboration between the two sides over the past two years, many additional in-depth cooperation matters have been reached in this meeting.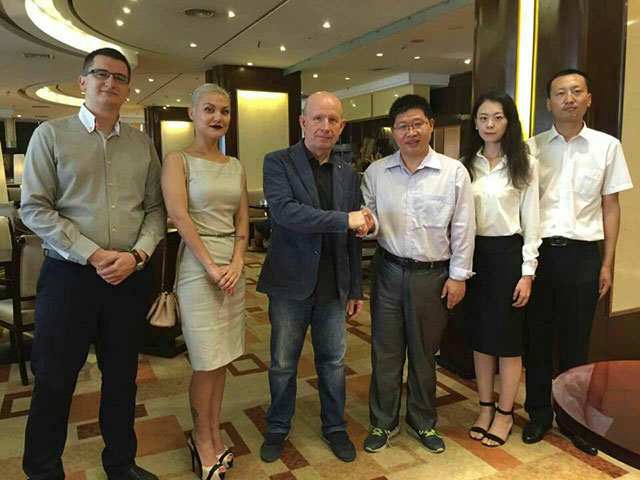 The Russian Union of Gold Producers is a nonprofit organization founded in 1995. Its chief task is to coordinate and combine efforts to develop the Russian gold mining industry and precious metal market, as well as protect the interests of the national institutions, public institutions and other institutions in Russia. The Union's members include companies that mine precious metals and stones, refineries, commercial banks and industry.related engineering companies. Union members produce approximately 70% of Russia's annual total gold yield. For many years the Union of Gold Producers has performed the key function of analyzing development trends in the domestic gold mining industry and submitting its annual analyse reports to industry.related Russian government departments. In addition, the Union prepares and publishes quarterly overviews of Russian gold mining and production on its official journal Gold and Technology, in which the effective data of gold refinery data provided by by domestic gold mining companies and the Russian regions is included, making it an opportunity for the public to understand the current status of the gold mining industry.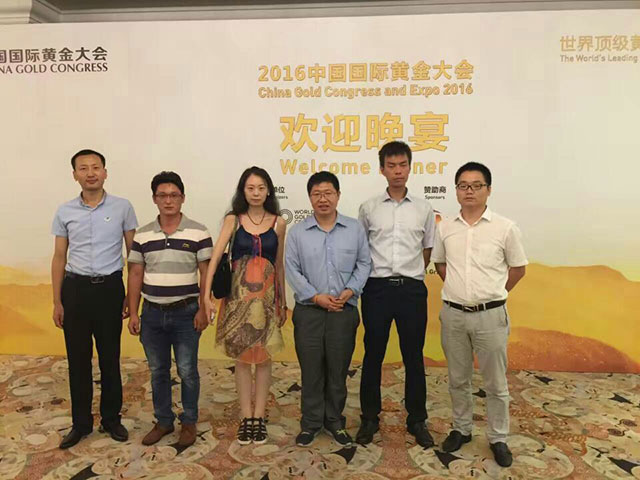 Beijing Suntrans Language Translation Co., Ltd. (Suntrans) was officially established in February of 2008. Headquartered in Beijing, Suntrans has set up a subsidiary in New York, USA and subordinate offices in Uganda and Pakistan. Led by Dr. Lu Guo, General Manager of the company, Suntrans has grown into a professional language service team with more than 30 full.time management, about 1,000 part.time interpreters and translators, and over 100 core proofreaders from the original six translators seven years ago. As a leading professional multilingual service provider and the top brand in geology and mining language service of China, Suntrans is a member of the Translators Association of China and the China Strategic Alliance on Technological Innovation in Language Service Industry, as well as a council member of the Global Geological Information Sharing Committee under China Mining Association. Suntrans is committed to providing integrated language solutions to serve the internationalization and localization of China's geology, mining and oil enterprises, promoting the globalization of those companies in three major aspects including language translation service, talent cultivation and consulting service. Since establishment, Suntrans has provided a multitude of high.quality translation services for domestic and foreign government departments and organizations including China's Ministry of Land and Resources, Ministry of Commerce, National Development and Reform Commission, China Banking Regulatory Commission, and China Geological Survey Development & Research Center, United States Geological Survey, Department of Finance Canada, Health Ministry of Brazil, Government of Papua New Guinea, European Commission and Group 20; and more than 1,000 institutions and enterprises from over 60 countries around the world. Major conferences we participated in include China Mining Conference, China.ASEAN Mining Conference, meetings held by America's Health care Information and Management Systems Society (HIMSS), CIFTIS (China Beijing International Fair for Trade in Services), Canton Fair, Boao Forum for Asia and World Economic Forum. So far, Suntrans has completed more than 170 million words of translation tasks and over 15,000 hours of interpretation service in various fields. And an over one million specialized vocabulary database was established.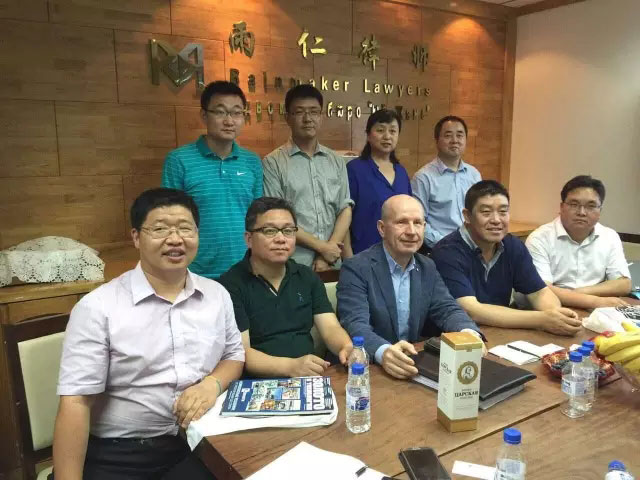 In the talks between Dr. Lu Guo and Mr. Sergei Kashuba, Suntrans and the Russian Union of Gold Producers preliminary reached the following memorandum of cooperation:
①The two sides will jointly build a Russian.English.Chinese term database for the gold industry which will contain gold industry related frequently-used words and sentences, etc;
②The official journal Gold and Technology published by the Russian Union of Gold Producers only has its Russian version before and will additionally be issued in English and Chinese in the future;
③Suntrans promises to organize Chinese mining investment and financing institutions to attend the annual Russia Mining Conference held in October for resources match making;
④The two sides have formed a preliminary plan for building a joint representative office in Moscow after discussing the possibilities;
⑤Through building a bridge to facilitate the communication of language, information and human resources for geology and mining fields, Suntrans enhances its role in internationalization and making the exchange between mining industries in China and Russia more efficient.
During the talks, Mr Sergei Kashuba pointed out that there are many Canadian, British, Australian and German mining companies doing business in Russia but nearly no large-sized Chinese mining companies has entered Russia. Under such circumstances, companies like Suntrans which can build international bridges to facilitate language and information communication have great potentials in seizing development opportunities. Following the " The Belt and Road" policy initiated by the the Chinese government, Suntrans can make significant performance promoting Chinese enterprises to enter Russia. Dr. Lu Guo pointed out that the former Soviet Union (Russia) used to act as a big brother of China. There exist many cooperation ties between China and Russia on national levels. The two countries are neighbors in terms of territories and have their own advantages in different aspects. There is an increasing number of mining investors emerging in China's large population, quite a part of which have great willingness to do business in Russia, especially in the mining industrial chain. The biggest obstacle they encounter is the language barrier, which hinders smooth communication, cooperation and collection of important information. Therefore, Suntrans must take up the mission given by the era, build a bridge through language translation for resources integration and investment and financing platform construction, so as to achieve a smooth connection of resources and capital to help domestic mining enterprises to expand overseas. Currently there is a lot of work for Suntrans to initiate to assist communication and exchange between Chinese and Russian enterprises . Meanwhile, we will make continuous efforts to improve our international business.