From July 26~28, Dr. Lu Guo led a team from Suntrans to participate in the 2nd China Gold Congress held in the Beijing International Convention Center. At the convention, Dr. Lu Guo and his team provided professional translation services, just as they had in previous years for conferences like this. Upon arrival, Dr. Lu found many companies and institutions that Suntrans had previously supplied translation services and language support for gathered at the event.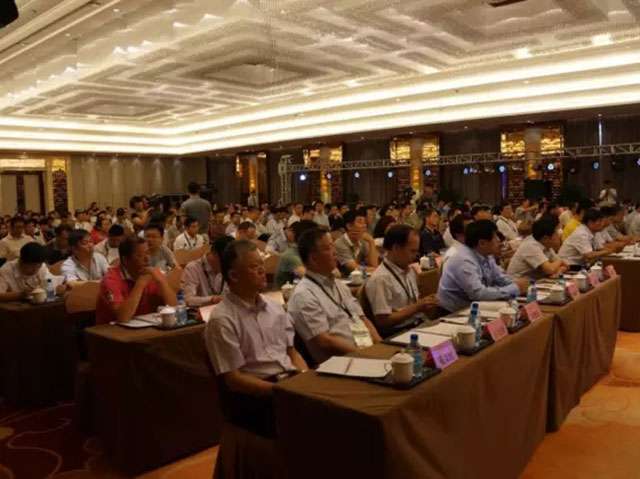 Suntrans at the 2014 China Gold Mining Forum
The 2nd China Gold Congress was jointly held by the China Gold Association and World Gold Association. Official conference supporters include: The Trade Association Contact Office of the State~owned Assets Supervision and Administration Commission of the State Council, Coordinating Bureau of the National Development and Reform Commission, Financial Market Bureau of the Bank of China, Raw Resources Industry Bureau of the Ministry of Industry and Information Technology, Mining Development Management Bureau of the Ministry of Land and Resources, and the Investment Stimulus Affairs Bureau of the Ministry of Commerce.
This year's conference focused on three major sectors: gold mining, gold investments, and gold consumption, in order to offer an exceptional platform for international and domestic enterprises to build service platforms, and expand vocational cooperation. Suntrans provided language services at this event to facilitate exchanges between domestic and international parties, and contribute to efforts to bring Chinese gold mining abroad, and to bringing international enterprises in. This year's conference covered the entire production line, from mining exploration, development and smelting to investment and market analysis and long~term forecasts, to consumption and jewelry production, techniques, and design. As the world's biggest gold and precious metals conference, the China Gold Congress not only provides a platform for gold production enterprises, it also provides a platform for investing in gold products and showing off gold technologies and equipment. The convention center also serves as a platform for revealing technical services for gold mining, promoting cooperating agreements, and connecting mining enterprises with technical service institutions. Suntrans is proud of our long history of cooperation with China Gold, and we want to express our thanks for the opportunity to provide services for this year's conference.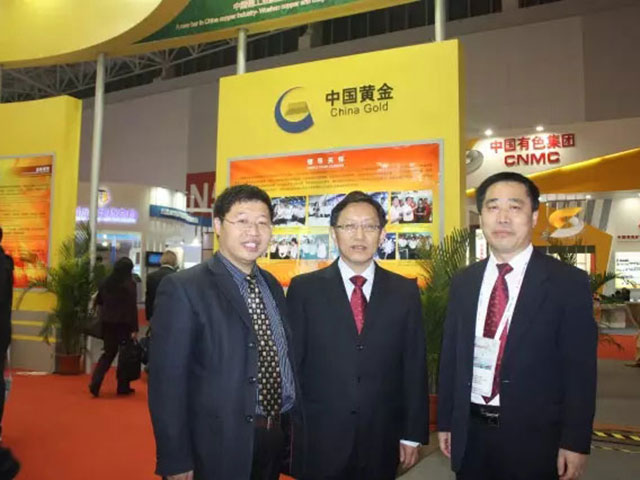 Chang Songxin (middle), President of the China Gold Association and Director of the China Gold Group, giving guidance to Suntrans