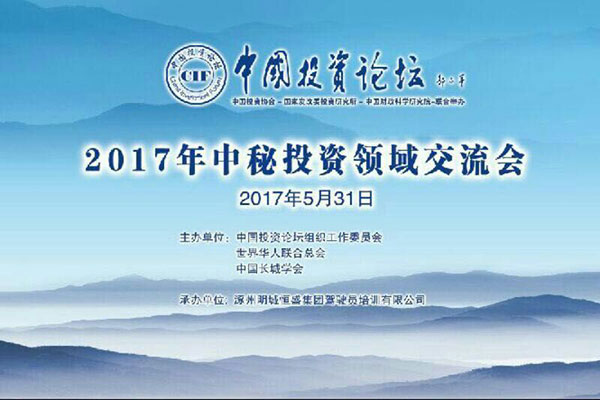 On May 31, 2017, the China Investment Forum - 2017 China.Peru Investment Forum, organized by the China Investment Forum Organization Committee, World Chinese Union General, and the Great Wall Society of China, was held in Beijing. Several government officials from Peru delivered speeches, and discussed China.Peru investment cooperation. Suntrans participated in this forum to supply professional Spanish interpretation services.
  Honored Guests
  Honored guests in attendance include:
  Chairperson of the China Investment Forum Organizing Committee, Zhang Hanya
  Vice-Chairperson of the China Investment Forum Organizing Committee, Jia Kang
  Peruvian Members of Congress:
  PERCY ELOY ALCALA MATEO
  TAMAR ARIMBORGO GUERRA
  ARMANDO VILLANUEVA MERCADO、
  JORGE JHONEL LEGUIA JAMIS
  JORGE RENE CHAVEZ SILVANO
  NONG SHUN LIAN LUO
  JAO LING KUAN TAM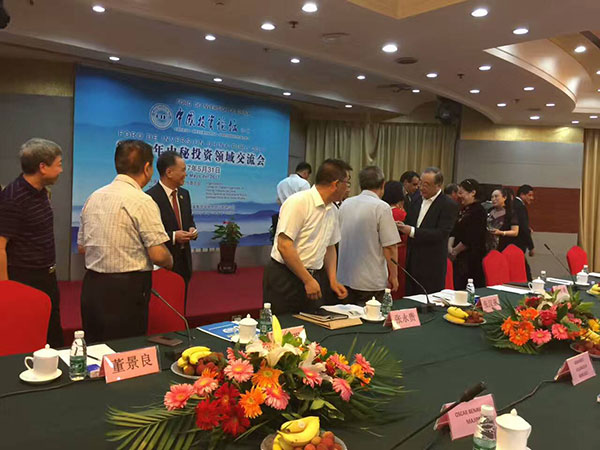 2017 China-Peru Investment Forum
  Forum Background
  The Belt and Road Forum for International Cooperation, held in Beijing on May 14, 2017, focused on "strengthening international cooperation, building 'One Belt, One Road' together, and realizing mutually beneficial development". The Peruvian delegation hoped to take this opportunity to strengthen communication with China, deepen investment cooperation between the two countries, and make their countries more interconnected.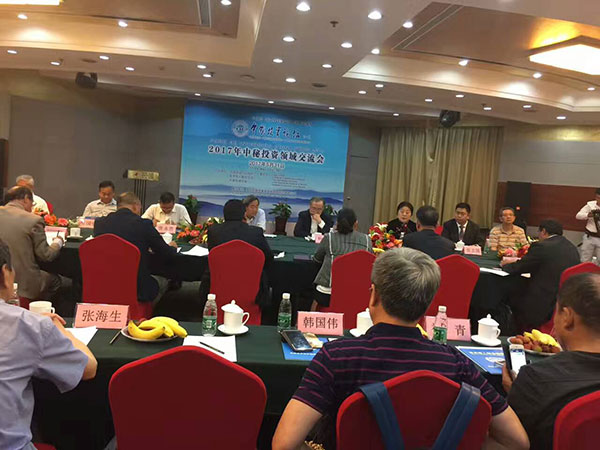 2017 China-Peru Investment Forum
  The Peru.China Benefit Society, founded in 1886, has been promoting traditional Chinese culture for over 130 years. It was the first overseas social organization for Chinese emigrants to receive official recognition. Last year, President Xi Jinping said, "The Peru.China Benefit Society, established 130 years ago, has made positive contributions to promoting the development of China.Peru relations. The seeds of our friendship, long since planted in the hearts of our people, have sprouted to bring us together into one big family."

  Mr. Liang Shun, President of the Peru.China Benefit Society, was specially invited to attend this year's forums as the leader of over 3 million overseas Chinese living in Peru, and as an outstanding representative of over 60 million overseas Chinese around the world (in a list of 39 overseas Chinese representatives, he ranked #1). On May 24, 2017, Mr. Liang hosted the Belt and Road Symposium for Overseas Chinese in Peru, in which the Chinese Ambassador to Peru, Jia Gui-de participated and delivered a speech.
  The 2017 China.Peru Investment Forum provided an opportunity for both parties to understand each other and improve communication, forming a solid base for future Chinese-Peruvian cooperation.
  China Investment Forum
  In March 2001, the China Investment Forum was jointly founded by the Investment Society of China, State Planning Investment Research Institute, China Development Bank Market and Industry Analysis Bureau, and Xinhua Daily Telegraph. In 2009, it was changed to be jointly organized by the Investment Association of China, Investment Research Institute (NDRC), and the Chinese Academy of Fiscal Sciences.
  The China Investment Forum is a high.level event that gathers experts, scholars, officials and entrepreneurs in investment, finance, banking, and law. With investment as the main theme, and socialist market economy development as the focus, the forum aimed to promote research, discussion, and consultation on hot topics like deepening structural reform in investment and finance, improving market allocation of capital, raising economic performance, and others. It also explored the problems China has encountered and will encounter as China's economy undergoes the process of globalization.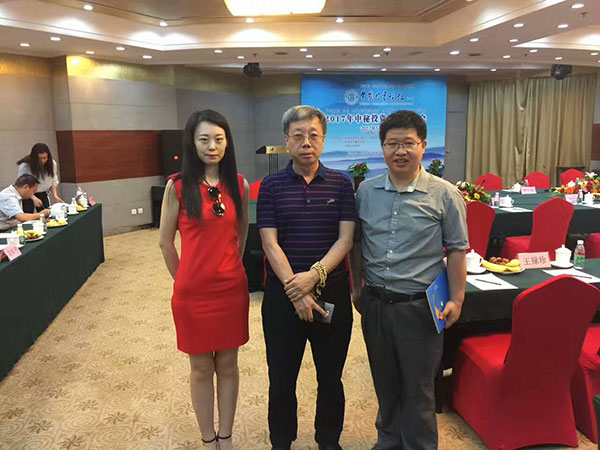 Dr. Lu Guo with assistant Feng Qiran and Han Guowei
  The China Investment Forum holds yearly conferences such as the "China Investment 50 Person Forum", the "China Cities and Counties Investment and Financing Summit", and other kinds of professional forums according to the needs of governments and enterprises using authoritative information and professional resources to supply investors and financiers with investment information and personalized investment guidance. The CIF also offers practical, effective consulting services for government institutions, private enterprises, and investment firms. It works to help solve problems in investment and finance, and promote sustainable, healthy economic development in China.
  The China Investment Forum promotes open discussion. All attendees are free to offer their knowledge and insights during the forum. The organizing committee welcomes individuals and organizations to participate in the Forum's various events to make the China Investment Forum a popular platform for investment and financing services.
  We at Suntrans want to thank the China Investment Forum for the opportunity to come and provide translation services for your event. We hope to see you again next year!